A GILL GARMENT FOR OUR AQUATIC FUTURE
Design by Jun Kamei / Photography by Mikito Tateisi / Model Jessica Wang
By 2100, a temperature rise of 3.2℃ is predicted to happen, causing a sea level rise affecting more that 30% of the global population and submerging the megacities situated in the coastal areas.
Photo rendering from the Climate Central Surging Sea
A Gill to support amphibious life
AMPHIBIO is a 3D printed amphibious garment which function as a gill. Designed for a future where humankind lives in very close proximity with water, it provides daily comfort to people who spend as much time in the water as on the land.
Design by Jun Kamei / Rendering by Kathryn Strudwick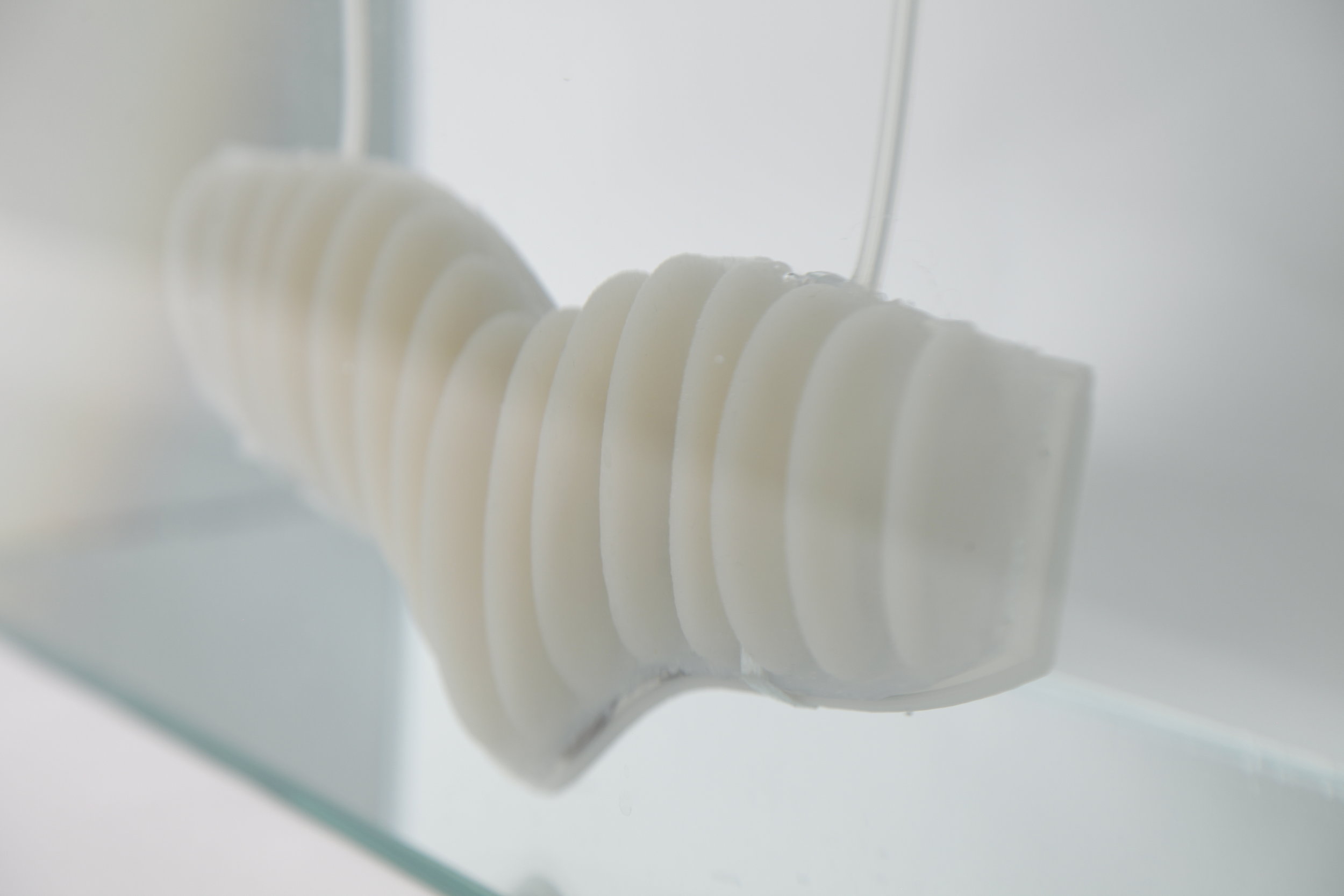 AMPHIBIO is made out of a special material which supports underwater breathing by replenishing oxygen from the surrounding water and dissipating carbon dioxide which accumulate in the system, inspired from the gill of water diving insects. The material can be shaped in complex form using 3D printing. Patent pending.